In the height of this spellbinding season—don't miss the many Halloween festivities at the Los Angeles Public Library—ALOUD will take a fascinating look at a real witch story. On Wednesday, November 4, Stacy Schiff, the Pulitzer Prize-winning author of Véra (Mrs. Vladimir Nabokov) and Cleopatra, unpacks the fantastical story of the Salem Witch Trials in her latest seminal work, The Witches. Learn more about the upcoming program here, and read Schiff's recent opinion piece in The New York Times about America's strange historical, cultural, and commercial relationship to witchcraft. In the spirit of learning more about this ever-captivating subject, here are a few other witchy reads available at the Los Angeles Public Library.
Witches of America by Alex Mar
When most people hear the word "witches," they think of horror films and Halloween, but to the nearly one million Americans who practice Paganism today, witchcraft is a nature-worshipping, polytheistic, and very real religion. So Alex Mar discovers when she sets out to film a documentary and finds herself drawn deep into the world of present-day magic.

Practical Magic by Alice Hoffman
For more than two hundred years, the Owens women had been blamed for everything that went wrong in their Massachusetts town. And Gillian and Sally endured that fate as well; as children, the sisters were outsiders. Their elderly aunts almost seemed to encourage the whispers of witchery, but all Gillian and Sally wanted was to escape. One would do so by marrying, the other by running away. But the bonds they shared brought them back-almost as if by magic…

The Element Encyclopedia of Witchcraft: The Complete A-Z of the Entire Magical World by Judika Illes
The author of the popular Encyclopedia of 5,000 Spells and Encyclopedia of Spirits now explores the exciting magic and power of the mystical world of witches in Encyclopedia of Witchcraft, a comprehensive reference book that covers everything you ever wanted to know about this fascinating topic.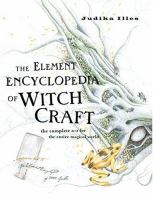 The Witches of Eastwick by John Updike
Toward the end of the Vietnam era, in a snug little Rhode Island seacoast town, wonderful powers have descended upon Alexandra, Jane, and Sukie, bewitching divorcées with sudden access to all that is female, fecund, and mysterious. Alexandra, a sculptor, summons thunderstorms; Jane, a cellist, floats on the air; and Sukie, the local gossip columnist, turns milk into cream. Their happy little coven takes on new, malignant life when a dark and moneyed stranger, Darryl Van Horne, refurbishes the long-derelict Lenox mansion and invites them in to play. Thenceforth scandal flits through the darkening, crooked streets of Eastwick—and through the even darker fantasies of the town's collective psyche.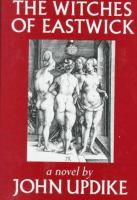 A Fever in Salem: A New Interpretation of the New England Witch Trials by Laurie M. Carlson
In the late winter and early spring of 1692, residents of Salem Village, Massachusetts, began to suffer from strange physical and mental maladies. The randomness of the victims, and unusual symptoms that were seldom duplicated, led residents to suspect an otherworldly menace. Their suspicions and fears eventually prompted the infamous Salem Witch Trials. While most historians have concentrated their efforts on the accused, Laurie Winn Carlson, A Fever in Salem focuses on the afflicted.

The Crucible by Arthur Miller
In the rigid theocracy of Salem, Massachusetts, rumors that women are practicing witchcraft galvanize the town. In the ruthlessness of the prosecutors and the eagerness of neighbor to testify against neighbor, The Crucible mirrors the anti-Communist hysteria in the 1950s.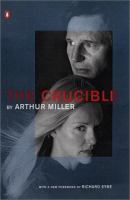 The Penguin Book of Witches
Chilling real-life accounts of witches, from medieval Europe through colonial America. From a manual for witch hunters written by King James himself in 1597, to court documents from the Salem witch trials of 1692, to newspaper coverage of a woman stoned to death on the streets of Philadelphia while the Continental Congress met, "The Penguin Book of Witches" is a treasury of historical accounts of accused witches that sheds light on the reality behind the legends. Bringing to life stories like that of Eunice Cole, tried for attacking a teenage girl with a rock and buried with a stake through her heart; Jane Jacobs, a Bostonian so often accused of witchcraft that she took her tormentors to court on charges of slander; and Increase Mather, an exorcism-performing minister famed for his knowledge of witches, this volume provides a unique tour through the darkest history of English and North American witchcraft, never failing to horrify, intrigue, and delight.

Salem Falls: A Novel by Jodi Picoult
A handsome stranger comes to the sleepy New England town of Salem Falls in hopes of burying his past: Once a teacher at a girls' prep school, Jack St. Bride was destroyed when a student's crush sparked a powder keg of accusation. Now, washing dishes for Addie Peabody at the Do-Or-Diner, he slips quietly into his new routine, and Addie finds this unassuming man fitting easily inside her heart. But amid the rustic calm of Salem Falls, a quartet of teenage girls harbor dark secrets — and they maliciously target Jack with a shattering allegation. Now, at the center of a modern-day witch hunt, Jack is forced once again to proclaim his innocence: to a town searching for answers, to a justice system where truth becomes a slippery concept written in shades of gray, and to the woman who has come to love him.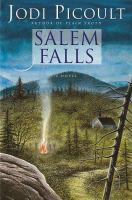 The Witches by Roald Dahl
A young boy and his Norwegian grandmother, who is an expert on witches, together foil a witches' plot to destroy the world's children by turning them into mice.The Witches is a 1984 New York Times Book Review Notable Children's Book of the Year and Outstanding Book of the Year.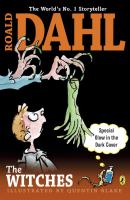 And last but not least, of course, all things Harry Potter by J.K. Rowling.


Top photo credit: "Children's program at the Wilshire Branch" From the LAPL Photo Collection, dated 1949.