Commemorating the third anniversary of the devastating earthquake that struck the nation of Haiti on January 12, 2010, veteran journalist and longtime observer of Haiti Amy Wilentz comes to ALOUD to discuss her new book, Farewell, Fred Voodoo: A Letter from Haiti. For the last three years, the world has been captivated by stories of heartbreak as well as the resilience of Haitians to overcome tragedy. But beyond Wyclef Jean and Voodoo priests, what do you really know about this culture? As a primer for her ALOUD appearance, we asked Wilentz to share some of her favorite Haitian artists to help us learn more about this profoundly creative place like nowhere else in the world. Here are her recommendations below:
Music:


Movies:

Also, check out this video excerpt from Alexandria Harmond's Children of Haiti, a documentary about the impact of the Hopital Sacre Coeur in Milot, the second largest hospital in the country.
Books (all of which are available at the Los Angeles Public Library):

Artists: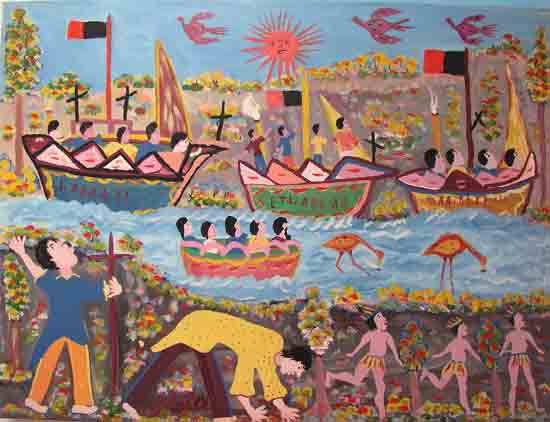 Vodou Flag Artists:
Free reservations are still available for Amy Wilentz at ALOUD on Tuesday, January 15.
Also, Angelenos, be sure to check out a special exhibit at the Fowler Museum through January 20, In Extremis: Death and Life in 21st‐Century Haitian Art, which features several of the artists Wilentz mentioned above.