Looking for fun things to celebrate the fourth with kids or teens? From stories to crafts to music, Megan Katz, a Children's Librarian at the John C. Fremont Branch has handpicked events your family will love. Not only are these selections fun, but they'll also teach your little ones about the history of this important holiday without the stuffiness of a text book. Check out all of Megan's free suggestions below at the Los Angeles Public Library.
EVENTS:
Tuesday, July 1, 4:00 pm
Fourth of July Craft and Storytime (for Children)
Harbor Gateway Branch
Thursday, July 3, 4:00 pm
Fourth of July Ice Cream Party (for Families)
John C. Fremont Branch
Tuesday, July 8, 4:00 pm
Bluegrass Folk Americana with "Sometimes in Tune" (for Families)
Encino-Tarzana Branch
Tuesday, July 15, 4:00 pm
Independence Day Craft (for Teens)
Alma Reaves Woods Watts Branch

BOOKS:
The Declaration of Independence: The Words That Made America
Author: Sam Fink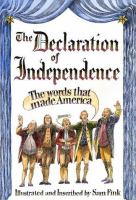 The text of the Declaration of Independence is rendered artistically, along with colored drawings, to truly illustrate this most important document.
Mumbet's Declaration of Independence
Author: Gretchen Woelfle


This beautiful picture book tells the true story of a slave who took her master to court to win her freedom in the late 1700s. When the Declaration of Independence was drafted and her state adopted a new constitution, Mumbet decided that the freedoms promised in these documents were meant for all people, including herself.
Founding Mothers: Remembering the Ladies
Author: Cokie Roberts


New York Times bestselling author Cokie Roberts adapts her acclaimed book on the women of the American Revolution for children.
You Wouldn't Want to be a Civil War Soldier
Author: Thomas Ratliff


Part of a popular series, this nonfiction selection describes life as a Civil War soldier from living conditions to weaponry to medical care. The book addresses the reader as an actual soldier and includes wacky illustrations to make it a fun read.
George: George Washington, Our Founding Father
Author: Francis Anthony Keating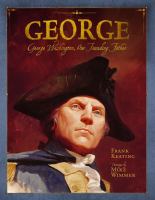 For younger readers, George Washington's story is told from his own point of view in a picture book format.
Independence Day Crafts
Author: Mary Berendes


Aimed at very young crafters, this book provides instructions for making fun Fourth of July crafts, mostly with items from around the house.
–Post by Megan Katz
–Top photo by Steve Young, 1964, part of the Library's Photo Collection. "The year, the school, and even the clothes were new this morning as these five students of Harding Street Elementary School, Sylmar, gathered for their first flag raising with – a new flag."