Eight years ago Attica Locke found herself touring the grounds of Oak Alley, a Southern Louisiana plantation, for the wedding of a friend. Complete with twenty-foot white columns, a wrap around porch, and oak-lined drive, the house was beyond picturesque, but it was not the beauty of the setting that astonished the novelist. It was the eerie glossing over of the former working slave site.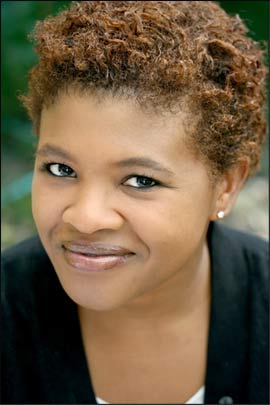 "I'm drawn to times of transition—exploring what it means to move out of one era into another," says Attica Locke of both her first novel Black Water Rising, and her recently released second novel The Cutting Season. Her new novel, inspired by hauntings of Oak Alley she could not shake, follows the mysterious death of a migrant worker in the sugar cane fields surrounding the plantation.
Her first novel was deeply influenced by her parents' activism during the Civil Rights movement and questioned what really changed for America during that time. Now she delves deeper into these questions of change with The Cutting Season, written during a time with Barack Obama in the White House. "That's a real change of script of American race relations," she says. "Change is the only thing we can count on, and my hope is that people can find strength when confronted with change."
On a personal level, Locke tries to adhere to this vision of accepting change that she sets for her characters. She serves on the Board of Directors of the Library Foundation, which she feels is an act of service. "Libraries are a key component to our democracy," Locke explains. "We need a society that is educated enough and feels enfranchised enough to participate, and if we remove that from the equation it's anarchy."
She was deeply touched when asked to join the Board, but was even more amazed by what asking an artist to be on the Board meant, "It spoke volumes about the vision of the Foundation, and how it was looking at its own future, and thought it important to have multiple views at the table."
As for this fall, you can find Locke speaking about her new book at ALOUD on October 9. You might also spot her at one of several branch libraries at work on her next book, "I love our city's libraries. I go there to write and to research and I take my child there." She adds, "I understand how meaningful it is to have access to books and media and to be plugged into a larger culture."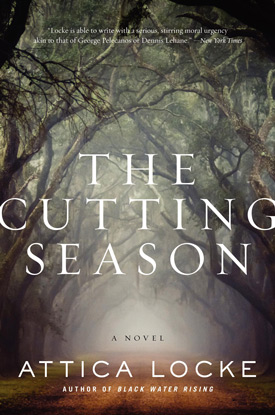 Listen to Locke's recent interview on NPR's Morning Edition or read a review of The Cutting Season from the Los Angeles Times or the New York Times.
–Posted by Bridgette Bates