It's that time of year when there seems to be a basketball game on at all hours. If you're a fan who can't get enough hoops, we've dug up a few items from the Los Angeles Public Library's collection to keep your adrenaline pumping beyond the fourth quarter. From indie documentaries, to film favorites of the '90s, to courtside must-reads, get your game on at the LAPL. And here's a quick flashback to when NBA superstar John Salley stopped by This is Your Library last spring.
Mark Z. Danielewski, John Salley, and Colin Hanks talk libraries.
Films to Check Out:
Love and Basketball, by Gina Prince-Bythewood, a local writer/director who shows her love for USC in her first-feature.
Hoop Dreams, perhaps one of the most inspiring docs of all time about the aspirations of high-school basketball players from inner city Chicago.
More Than a Game, another great doc that profiles the way bonds are formed and tested in high school basketball–where one of the players, LeBron James, realizes his NBA dream.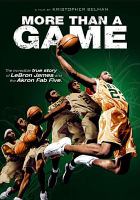 The Winning Season, award-winning screenwriter James Strouse's comedic drama about an alcoholic ex-basketball star who gets a second chance at success on the court when recruited by a local high school principal to coach the girl's varsity team.
Of course, who doesn't love Hoosiers, and White Men Can't Jump?
Basketball Books of Interest:
Phil Jackson's The Last Season, yes, this list must begin with the Lakers. There's many books on the subject of Phil Jackson to be found at the LAPL, along with some of the books the great coach gave his own players to read like the Art of War.
The Miracle of St. Anthony, by Adrian Wojnarowski follows a high school basketball coach through a gripping and heartrending season, as he struggles to lead a troubled team to glory.
The Breaks of the Game, by David Halberstam is an inside look at power, money, and talent that focuses on one grim season of the Portland Trail Blazers.
Sherman Alexie's The Absolutely True Diary of a Part-Time Indian, is a little off the beaten path, but is a great coming-of-age story about a boy trying to rise above the life everyone expects him to live– and yes, there's some basketball.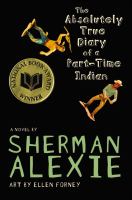 And one more Lakers rec for good measure, you can also find many copies of Magic Johnson's memoir My Life at the LAPL.